The Passive House approach takes simple principles combined together to achieve the ultimate efficiency in your home.
---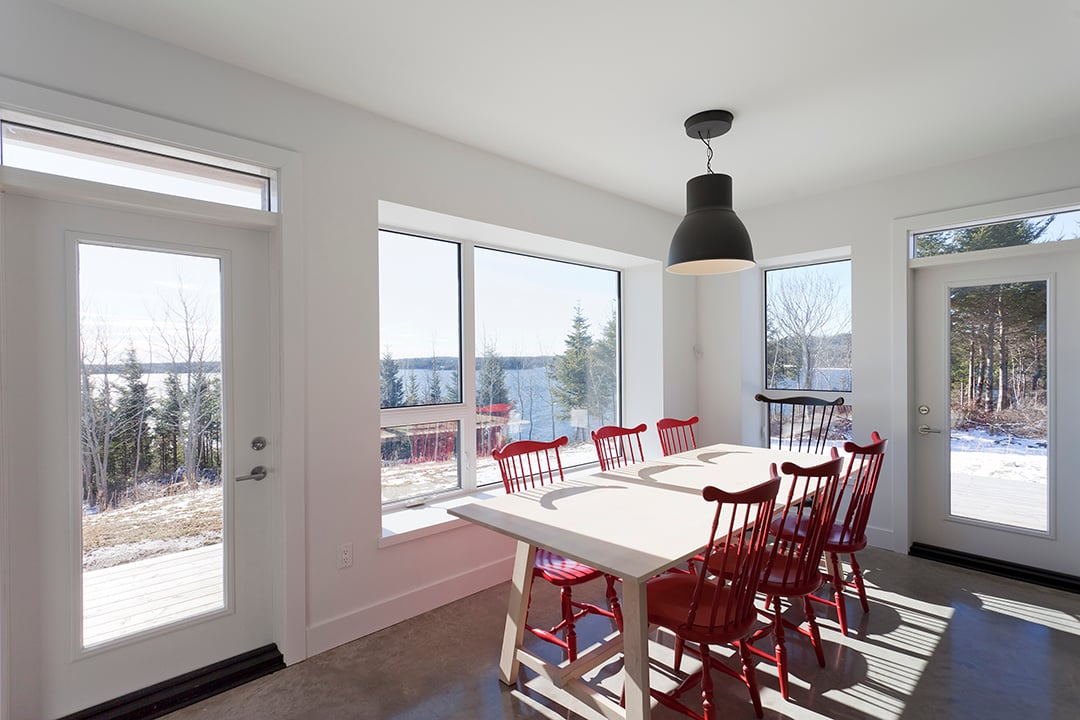 The Lookout, custom Passive House.
Here are the key benefits of living in a Passive House:
Save up to 90% heating energy saved over a conventional new home.

Cut your total energy costs by 65%-100% and reduce your carbon footprint.

Enjoy superior indoor comfort - our clients say the bright, draft free and consistently warm spaces are what they love most about living in their Passive House.

Exceptionally quiet spaces with protection from storms and outside noise.

Easier for you to operate and maintain your home with fewer, simpler mechanical systems.

High-quality ventilation equipment, providing constant fresh air in your living spaces.

Be resilient in storms. Even without power for weeks your Passive House will maintain temperatures above 10C.
---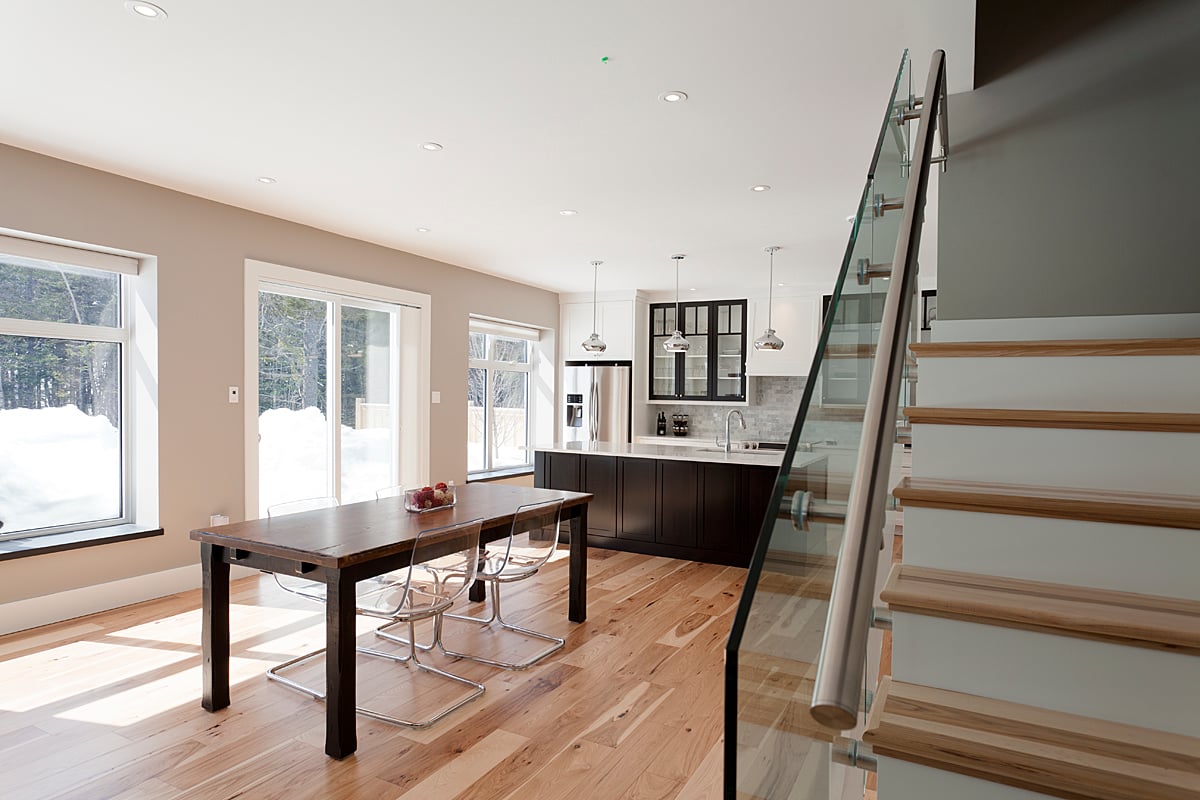 Olive Urban Retreat, inspired by our Dunmore stock plan.
---
Passive Design Principles
The key goal of a Passive House is to minimize heat loss by optimizing the thermal performance of the building envelope. What does this mean?
The building envelope is the shell or skin of your home. Heat is lost through the skin, just like us. We reduce the heat loss in your home, the same way we do for humans:
Super – insulate: wear a really thick sweater. Insulation levels in a passive house are 2 – 3 times higher than a standard new home.

Make it airtight: add a wind jacket over your sweater. Up to 50% of heat loss in standard homes come from air leakage.

Eliminate thermal bridges: tuck your mitts into your jacket. Thermal bridges are typically found where two materials join, like the roof joining the wall. We need to cover any cold joints with insulation.

Design for Passive: sit in the sun, sheltered from the wind on a cold day or sit in the shade and find a cool breeze on a hot day. We use heat from the sun during the winter and shading and open windows to help stay cool in the summer in your Passive House.
By doing this we can drastically reduce the heat lost through the skin of your home. Next, we specify high performance mechanical equipment to do the rest. Hot water, ventilation and heating/cooling equipment are right size and chosen for their high efficiency.
---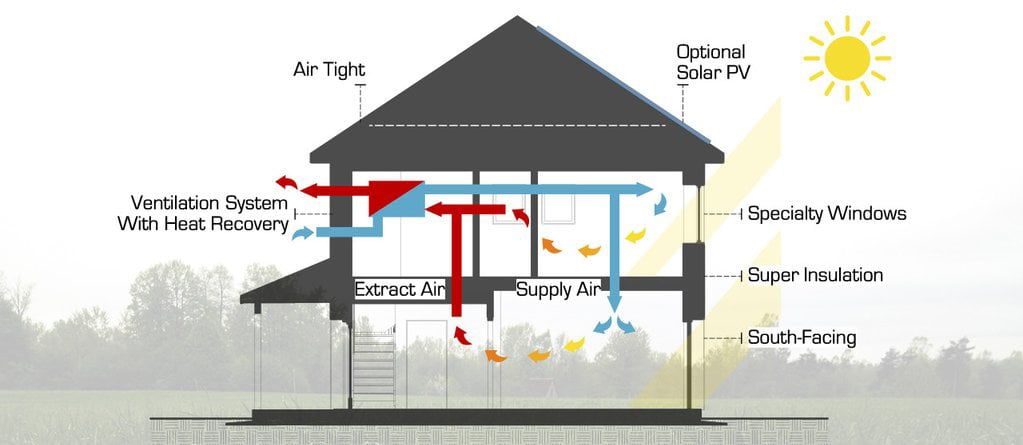 Integrating the Passive House principles into the design process is How We Work.
---
How Does a Passive House Work?
By reducing the heating energy by 75-90%, we can install a tiny heating system which costs much less than a regular system. A Passive House doesn't need a typical furnace. This is the key to how a passive house works.

We design your Passive House so that it is completely comfortable on the coldest night of the year using a heater the size of 2 hairdryers. Yes, the heat from 2 hairdryers can heat your passive house.

Superior comfort is the by-product of the Passive House energy efficiency. Warm, bright, quiet living spaces in a home that requires less maintenance, is resilient in storms and will last a lifetime. Yes, you save energy and money but a Passive House is just a better home to live in.

Our clients consistently find the comfort of living in a Passive House is more important to them than the tiny energy bills.
---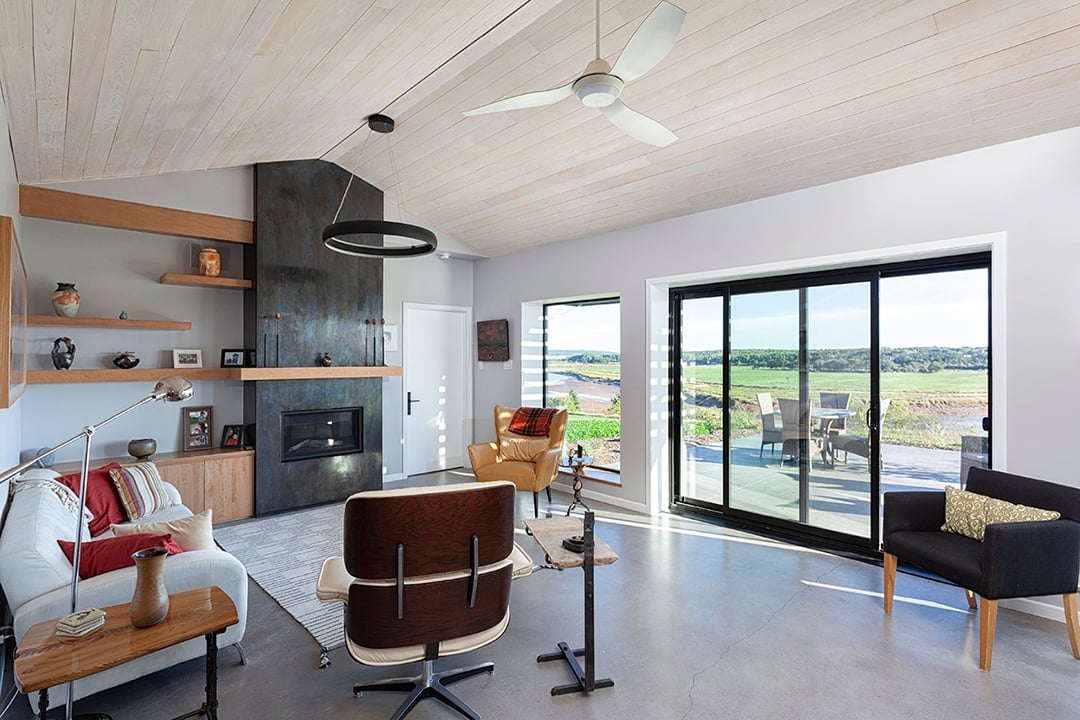 Valley View, custom Passive House.
---
How Do We Make a Passive House?
A Passive House is about getting design to the point where you can use a tiny heating system that would normally be used heat one room in a conventional home.
We use a software energy modelling tool to optimize the building design for your climate and site. If it hasn't been energy modeled it is just not a Passive House.
We seamlessly integrate the Passive House principles during the design of your home.
Done right, the only way you can tell your home is a Passive House is by the thick window sills. This is a feature our clients love for extra seating, a place for plant or a warm spot for your pet.
---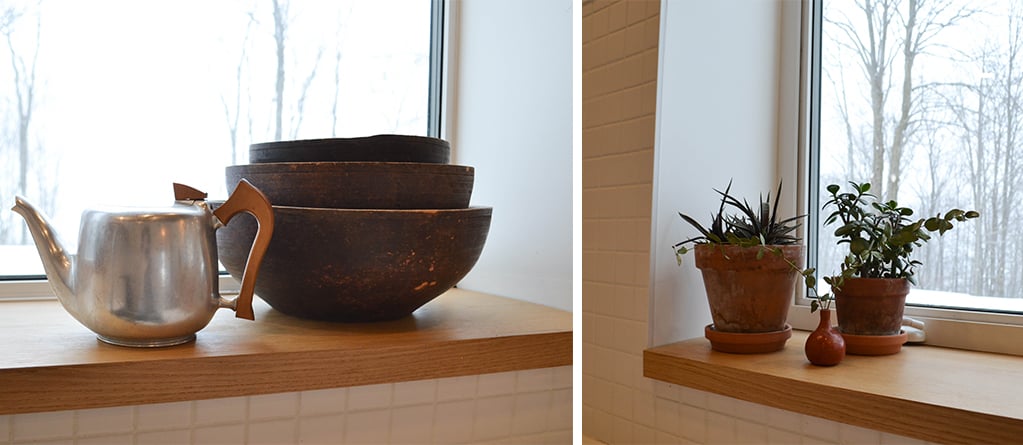 North Glen Passive House stock plan, photo by David Stewart Media.
---
Passive House is Cost-Effective
A conventional heating system is not needed in a Passive House. This decreases energy bills, saves space and reduces construction costs. These savings are invested in building envelope upgrades.
Through our research and development and experience in the field, we have developed Passive House solutions specifically designed for cold climates in North America. We know from our 100+ projects that the net increase cost of building our design adds from 0-10% to the total construction budget. The bottom line is that if you can afford to build a house, you can afford a passive house.
How have we achieved this?
First, we optimize the design. 50% of energy saved in a Passive House is achieved with smart design strategies. This is the most cost-effective energy saver.

We use locally available materials the trades are familiar with put together in a new way that makes a passive House.

We make buildable designs so you can work with any good builder, as long as they are willing to learn new methods

Our Passive House building methods are designed to optimize cost. We have completed extensive research and product development to ensure we use the highest value solutions.
If you can afford to build a new house you can afford to build one of our Passive House designs.
---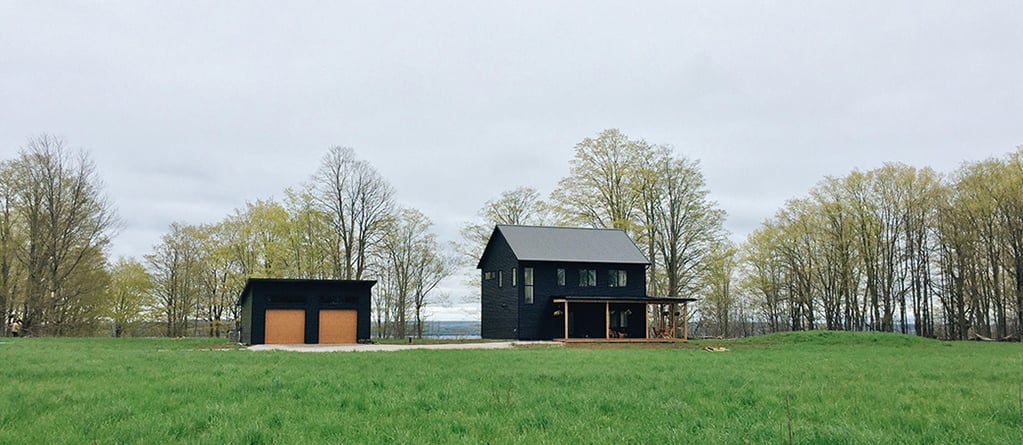 North Glen Passive House stock plan.
---