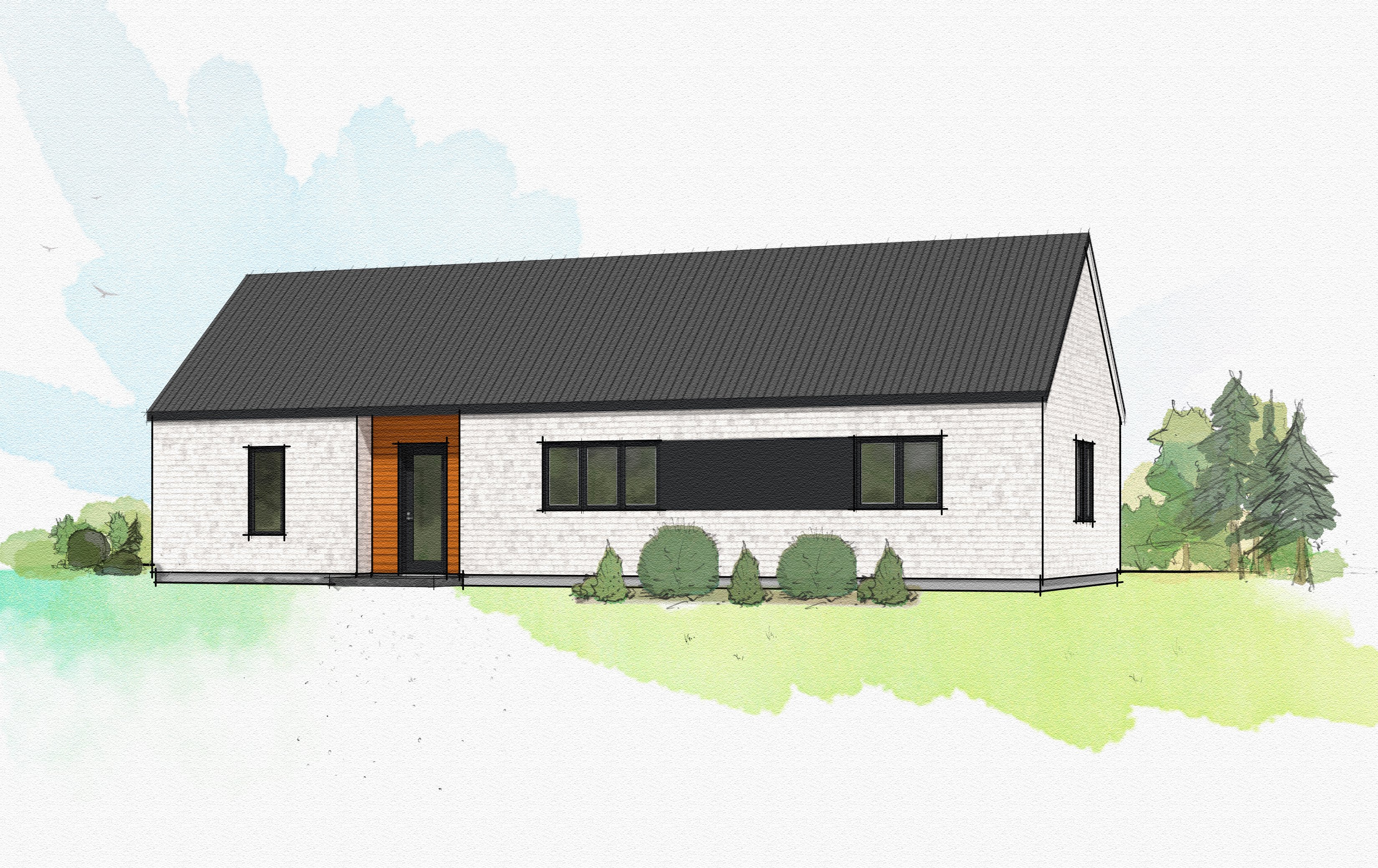 The Little Narrows pre-designed Passive House.
New Additions to The Cape Series of Passive House Plans
We have been hard at work for the past few months and are excited to introduce nine new stock plans to our portfolio.
Since stock plans are a great way to access an affordable Passive build, we wanted to explore plans that satisfy a wide range of needs within a smaller footprint, especially within the 1100-1500 square foot range.
Enter Grass Cove, Point Tupper, Little Narrows, Fox Cove, and Little Mabou. These five one-level plans are suited to a wide variety of site orientations, allowing space for individuals, couples, or families to invest in energy efficient and fully accessible homes.
Derby Point and Black Rock offer two-storey plans for level urban or rural sites, each with convenient and spacious layouts perfect for larger families.
If your site is sloped, Judique and Juniper Mountain could be for you – Judique is a modern take on the traditional split level, while Juniper Mountain serves as a large family home with plenty of space for visitors.
If you've been looking at a PDS stock plan but haven't yet found the perfect solution, check out these new additions!